Portico of Octavia (Portico di Ottavia) Tours - page 2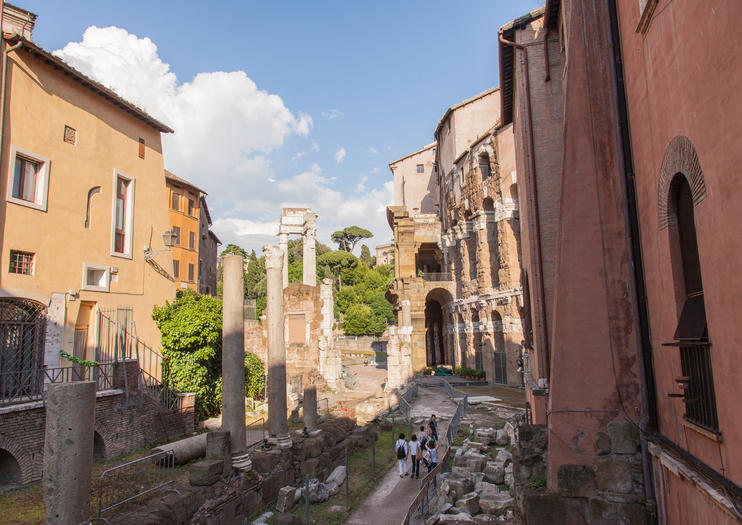 The Portico of Octavia (Portico di Ottavia) was a large courtyard with many columns originally built in the 2nd century BC. It was rebuilt about 100 years later by Emperor Augustus and dedicated to his sister, Octavia. It once covered an area of almost 445 feet long and almost 380 feet wide, larger than a football field, and it had 
more than 300 Corinthian columns. The Temple of Juno Regina and the Temple of Jupiter Stator stood in the middle. Today not much remains of the structure compared to what it once was. Visitors can still see five columns and the ruins of the entrance gate. 
In the Middle Ages, the ruins of the Portico of Octavia became the site of a fish market. A stone to the right of the portico's great arch still marks the location. Nearby you can find the Teatro Marcello, the Tiber River and Tiber Island, the Temple of Apollo Sosiano, and it's not far from the Roman Forum.
Practical Info
Portico of Octavia is located at Via del Portico D'Ottavia, 29. To get there, take tram 8 to Arenula - Cairoli and walk east.
Address:
Via del Portico D'Ottavia, 29, Rome, Lazio 00186, Italy
Read More
Show Less
50 Tours and Activities to Experience Portico of Octavia (Portico di Ottavia)
---