Things to Do in Regensburg
Set on the banks of the Danube River, the medieval city of Regensburg (or Ratisbon) made a name for itself as an important trade center in the Middle Ages and now serves as a popular tourist destination for those traveling the Romantic Road. The UNESCO World Heritage listed historic center is one of few German towns not destroyed in the war and retains some fine examples of its heritage.
Architectural highlights include the Roman Porta Praetoria Palace; the Herzogshof, once the Palace of the Agilolfingian Dukes; the landmark Dome St Peter, largely regarded as Bavaria's finest Gothic cathedral dating back to 1260; and the 12th-century Stone Bridge, a crucial river crossing during the Middle Ages and the oldest working bridge in the country. Remnants of the ancient Roman fortress Castra Regina, the grand Old City Hall and the exquisite Rococo style Cathedral Zu unserer lieben Frau, are also all worth a visit.
Regensburg's charms don't all date back to medieval times though – the modern city is also a lively student hub, teeming with atmospheric cafés and restaurants, and allegedly boasting the highest concentration of bars in Germany.
Read More
Show Less
---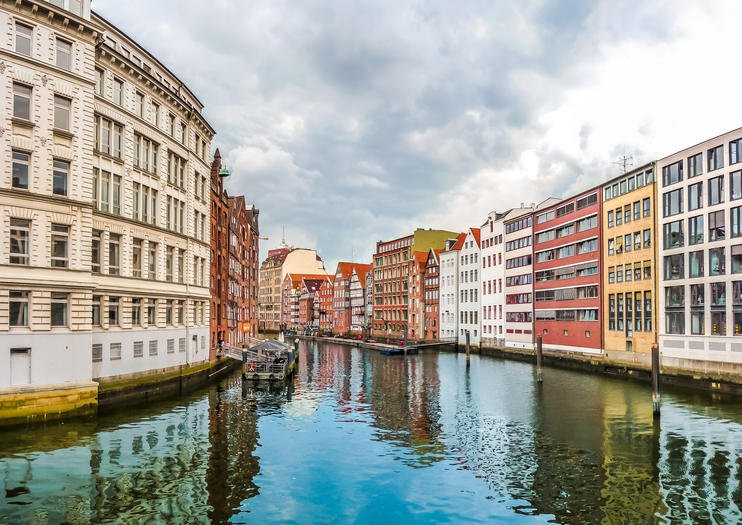 Regensburg, 80 miles from Munich, is the best preserved medieval city in Germany with its old townas the main highlight. It was declared a UNESCO World Heritage Site in 2006. The city sits along the Danube River and has many impressive historic buildings and monuments. Of the more than 1,500 listed buildings in Regensburg, 984 protected buildings form the 'Old Town with Stadtamhof' where you can wander through over 2,000 years of history. The city has one of the most impressive medieval skylines in Germany.
One of the notable buildings here is St. Peter's Cathedral, also called Regensburg Cathedral, which is the only example of a French Gothic cathedral east of the Rhine River. The cathedral has medieval stained glass like nowhere else in Germany. In the old town you'll find several squares including Rathausplatz, Kohlenmarkt, Dachauplatz, and Alter Kornmarkt.
Read More
Show Less
---