Things to Do in Puerto Montt
Engulfed in scenic surroundings at the deepest part of Reloncaví Bay, Puerto Montt is a beautiful city of rolling green mountains, distant peaks capped with snow all year round, and sparkling water reflecting it all.
The city itself is a pleasant spot known for its German architecture and character, including a charming wooden cathedral, a colorful fishing pier and very fresh seafood. In addition, Puerto Montt is a very modern, comfortable base for exploring the surrounding wilderness, such as truly untamed spots such as Alerce Andino National Park, to more relaxed natural attractions including the Puyuhuapi Hot Springs Thermal Resort and Petrohé Waterfalls. This is also the place to book boats out into Chile's rugged, glacier strewn coastline.
Read More
Show Less
---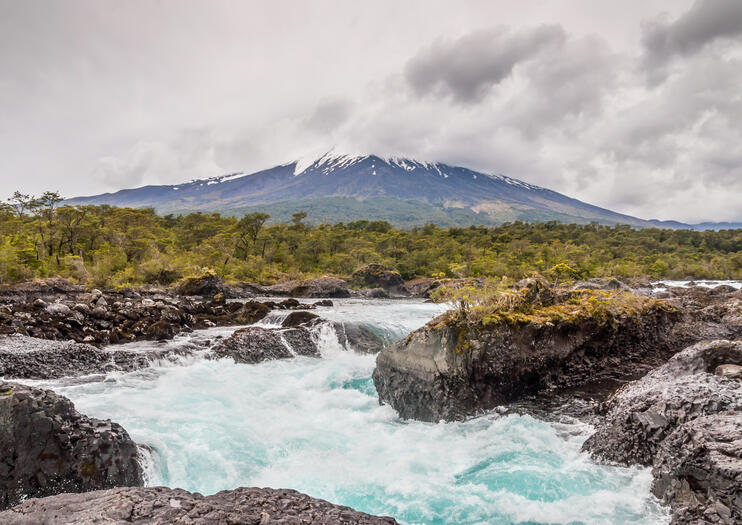 Nicknamed the King of the South, snow-capped Osorno Volcano is one of Chile's most visible landmarks. Towering over Lake Todos Los Santos and Lake Llanquihue, the conical volcano can be seen from as far off as Chiloé. The volcano's near perfect shape is the result of some 40 craters scattered along its base. The volcano has erupted 11 times during the 18th and 19th centuries, but always in these craters; never at its peak. Today, a windy road leads visitors to the base of a ski resort, where chairlifts ferry passengers to a point near the volcano's peak — a worthwhile excursion even for non-skiers simply for the stellar views of the alpine lake below. Experienced climbers can make the full-day trek to the summit of Osorno.
Read More
Show Less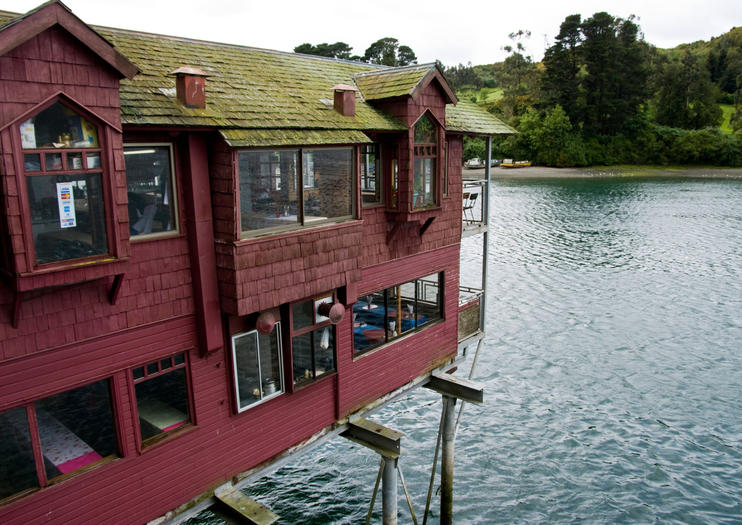 Located at the west end of Puerto Montt, the small fishing port of Angelmo got its name — according to local legend — from the mispronunciation by indigenous locals of the name of a local doctor, Angel Montt, when the town was first getting established.
Avenida Angelmo leads toward the port, lined with seafood restaurants and crammed with vendors selling handicrafts and souvenirs. Popular items include knickknacks made from the Alerce tree, a species native to Chile's Lake District, as well as bottles of Licor de Oro. A fish market right on the banks of the bay sells the fresh catches brought in from local fishing boats, and restaurants — some built on stilts over the water — serve some of the best quality seafood in the area.
Read More
Show Less
---