Silver Pagoda (Wat Preah Keo) Tours - page 2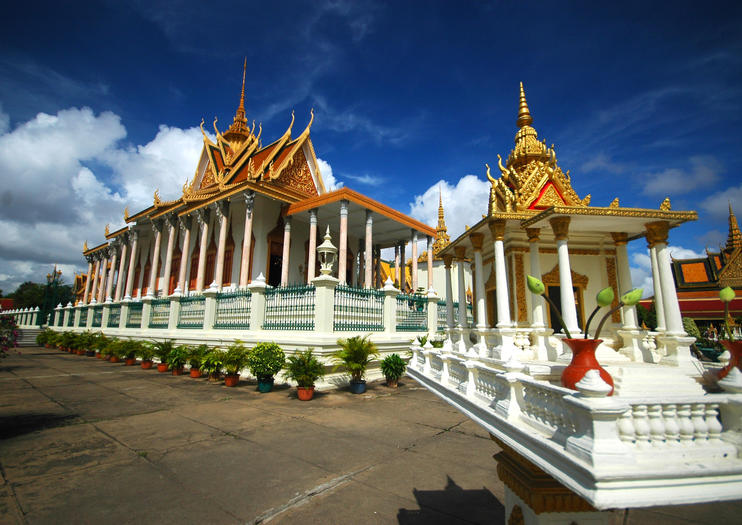 While visiting the Royal Palace in Phnom Penh, it's almost impossible to miss the Silver Pagoda (Wat Preah Keo), an impressive, opulent structure. With a floor that's covered with five tons of silver, a Baccarat-crystal Buddha perched on a gilded pedestal (known as the Emerald Buddha) and a life-sized solid-gold Buddha that weighs almost 200 pounds (90 kg) and is covered with 9,584 diamonds (the largest is 25 carats), a visit to the Silver Pagoda is one that is not easily forgotten. Though they're hard to get a peek at (they're covered up for protection), see if you can get a look at one of the more than 5,000 silver tiles that were inlaid during King Norodom Sihanouk's pre-Khmer Rouge reign and are the reason for the temple's nickname. 
Address:
Sothearos Boulevard, Phnom Penh, Cambodia
Hours:
Daily 7:30 a.m.–11 a.m. and 2–5 p.m.
44 Tours and Activities to Experience Silver Pagoda (Wat Preah Keo)
---