Culture Lover's Guide to Oahu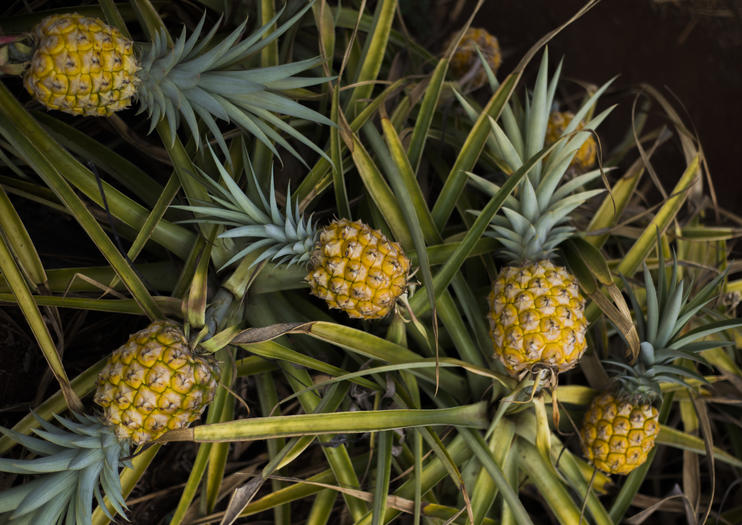 Oahu may be best known for its sunshine and beaches, but the island also has plenty of cultural offerings. Whether you're a passionate food lover or more into art and museums, here's how to soak up some of Oahu's culture.
Attend a Luau
To truly experience Hawaiian culture, attend a luau, a traditional feast that combines dishes such as Kalua pork and poi (taro root paste) with fire-knife dancing and hula. Luaus can be found all over the island, including at the Polynesian Cultural Center and Polynesia, which is also home to cultural exhibits and interactive activities.
Check out the Museums
Oahu is home to a number of interesting museums and galleries. Must-visits include the Bishop Museum, noted for its colossal collection of artefacts, photos, and documents about Hawaii; Iolani Palace, the former residence of the last two monarchs of the Hawaiian Kingdom; and the Honolulu Museum of Art, with more than 30,000 works of art.
Learn to Surf
Surfing was said to have originated on Oahu. Today, it's still plays a big part in local culture and is a way of life for many residents. Learn to surf on beginner waves at Waikiki and then learn more about surfing history and Duke Kahanamoku, the father of modern surfing, at Duke's Waikiki. Alternatively, stay dry and watch the pros tackle huge waves on the North Shore.
Go on a Food Tour
Oahu's cuisine is a rich and diverse blend of flavors, with influences from Polynesia, the Philippines, Portugal, China, and Japan. Take a food tasting tour to sample the range of flavors and learn more about the island's culinary history. Or, sample local fruits such as pineapple and mango at their source on a plantation tour.
Read More
Show Less
Oahu Tours & Activities (11)
Day Trips
Experience a traditional Hawaiian luau with sunset coastal views at Paradise Cove. Enjoy a welcome Mai Tai and authentic Hawaiian fare, including fresh seafood, kalua pork, and tropical fruit during this 5.5-hour experience. Watch the sunset and enjoy entertainment from Hawaiian musicians, hula dancers, and fire twirlers. Three dining packages are available to customize your experience, and round-trip transportation from Waikiki hotels is available.
5 hours&nbsp30 minutes

Free Cancellation
Learn More
5 hours&nbsp30 minutes

Free Cancellation
---
Theaters
Enjoy a traditional lei greeting and experience a luau on Oahu. Hosted by Chief Sielu, Original World Fire Knife Dance Champion, this event provides the ideal opportunity to immerse yourself in island culture. Watch a Polynesian show, learn headband weaving, or take a hula lesson, before indulging in a Hawaiian feast, including pineapple glazed chicken and kalua pork. Upgrade to include priority access and convenient pickup, for a hassle-free experience.
---
Hop on Hop Off
Discover Honolulu, Pearl Harbor, and/or Waikiki on a 1-, 4-, or 7-day hop-on hop-off tour and see all the top attractions at your own pace. Step aboard a double-decker bus or open-air trolley to pass the capital city's best restaurants and shops, historic sites and renowned scenery. Choose from multiple routes, marveling at Diamond Head on the Green Line or the beautiful Hanauma Bay on the Blue Line. Upgrade to include all of the lines on your ticket.
1 to 2 hours

Free Cancellation
---
Theaters
Spend an afternoon immersed in Hawaiian culture with dance performances, dinner, and entrance to Waimea Valley. Hike to Waimea Falls and swim in the pool at the bottom (life jackets provided). Explore lush botanical gardens and see the colorful blooms that make your flower lei. Sit down for dinner and be dazzled with traditional Polynesian dancing and cultural performances while you taste Hawaiian specialties and sip tropical cocktails.
---
Day Trips
Get an insider's perspective on the best spots for local Hawaiian food during this bike tour. Stop at several different restaurants, bars, and cafes for some local favorite bites and tastes, sampling food at 5 to 6 stops, accompanied by information on Hawaiian culinary traditions from your guide. Meeting point is in central Waikiki.
4 to 5 hours

Free Cancellation

Taking safety measures
Learn More
4 to 5 hours

Free Cancellation

Taking safety measures
---
Sports Lessons
Enjoy a 2-hour surfing lesson with an experienced guide who is also a professional lifeguard in Hawaii. Learn to read the surf and ride the waves during a lesson that includes instruction on the beach followed by practice in the warm waters of Oahu's North Shore. This family-friendly experience provides plenty of customized attention and fun, along with the chance to view the sea turtles that are commonly found in this area.
---
Mountain Bike Tours
Make the most out of your trip to paradise with the Go Oahu Pass, available for 1- to 7-day use over the course of two weeks. This Oahu pass offers free admission to over 30 attractions, beach activities, and tours—all to be enjoyed at your own relaxed pace. You'll also receive discounts to local restaurants and shops, along with a free pocket guidebook. No redemption is required with your pass, just save your pass (ticket) on your mobile device and explore Oahu at your leisure. Please note: Enjoy the extra flexibility in case your travel plans need to change: All passes (purchased by December 31) are valid for two year from purchase date and only become activated with your first attraction visit. After activation your pass will be valid for 30 days and/or the remaining number of attraction choices purchased.
---
Culinary & Gourmet Tour
Discover Oahu's best and most authentic foods on this tour. Join Lanai Tabura, winner of Food Network's 'the Great Food Truck Race,' while learning about Hawaii's culture and cuisine. Try food tastings from Hawaii Plantation Village, a re-created 1900s sugar plantation, and a local poke shop that offers fresh Hawaiian seafood. Try opihi, a prized Hawaiian delicacy; spam musubi, a popular snack and lunch food; warm malasadas (doughnuts), plus mac salad, sticky rice and more.
---
Sports Lessons
Learn to surf during your Hawaiian vacation with a private surf lesson in Honolulu. Bring your own group of up to three people for a lesson on the beach and in the ocean with your qualified instructor. Your lesson includes use of gear including surfboard and an in-depth lesson from your instructor.
1 hour&nbsp30 minutes

Free Cancellation
---
Attraction Tickets
Visit the Bishop Museum, one of the most popular attractions in Oahu, with this prepaid admission ticket. Rated the number one museum attraction in Hawaii by TripAdvisor and founded in 1889, this venue contains informative exhibits on Hawaiian culture and traditions. Witness a fascinating live lava demonstration and recline in a comfortable seat to enjoy a celestial planetarium show. Learn about Hawaii's history and its relationship to the Pacific islands and the rest of the world.
1 to 8 hours

Free Cancellation

Taking safety measures
Learn More
1 to 8 hours

Free Cancellation

Taking safety measures
---
Surfing
There are few things more iconic to the Oahu experience than catching and riding a wave, and with this surfing lesson at Ala Moana Beach, you can learn to 'hang 10' with a professional instructor while paddling out in the sun. This beach is just minutes from Waikiki, and options range from private lessons to those in a very small group, with lessons available in morning or midday — whatever works best with your schedule.
---
---