Kumano Kodo Pilgrimage Trail Tours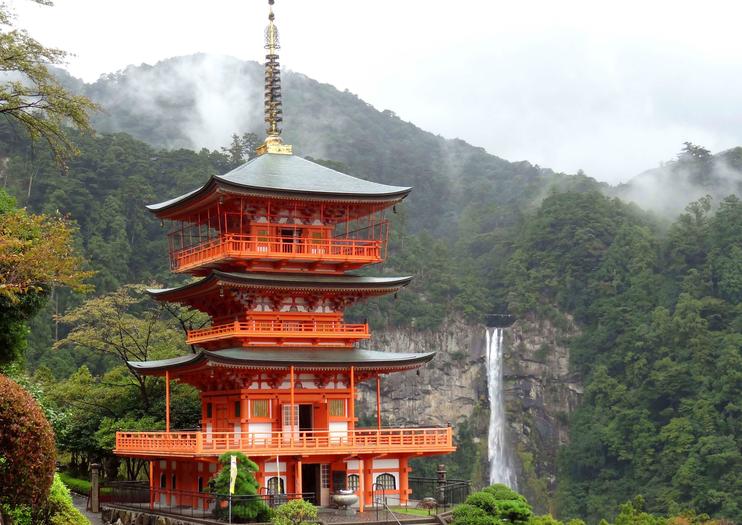 The ancient pilgrimage to the Three Grand Shrines of Kumano spans as far back as 1,000 years ago and still continues today. The pilgrimage routes that crisscross Kii, Japan's largest peninsula have become known as the Kumano Kodo Pilgrimage Trail. Pilgrims and tourists, alike, take on the route to reach Kumano Hongu Taisha, Kumano Nachi Taisha, and Kumano Hayatama Taisha. Throughout history, retired emperors, high-ranking officials, and other determined pilgrims have completed the pilgrimage. 
Today, the Kumano Kodo  Pilgrimage Trail is a designated UNESCO World Heritage Site. The route spans through the Kii mountain range, making for an arduous journey. Though challenging, the paths wind through verdant forests and pass by and over cascading waterfalls and streams. In addition to providing a path between the shrines, the Kumano Kodo links Kyoto to the mountainous Kii region.
Practical Info
There are five distinct trails on the Kumano Kodo: Nakahechi, Kohechi, Ohechi, Iseji, and Omine Okugake. The trails can be walked independently, or they can be linked together to complete the pilgrimage. From Kyoto, the Kumano area can be reached by a JR limited express train. The same can be done from Osaka.
Read More
Show Less
0 Tours and Activities to Experience Kumano Kodo Pilgrimage Trail
---