Patan (Lalitpur) Tours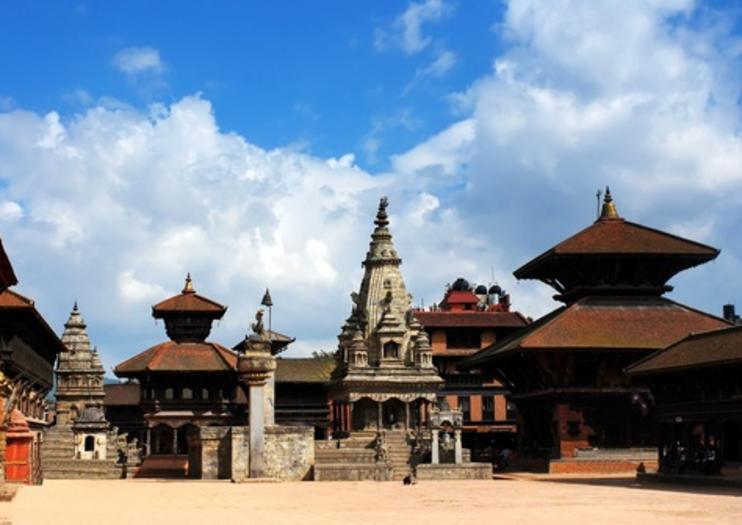 Patan, also called Lalitpur, was once a separate kingdom from Kathmandu, with its own kings, culture, and traditions. Now, it is essentially the southern part of Kathmandu city. With its strong Newari culture, exquisite temples, and vibrant handicrafts traditions, it's a favorite day trip destination for travelers to Kathmandu.
The Basics
Lalitpur district spreads far into the hills south of the Kathmandu Valley, but the area of most interest to travelers is around Patan Durbar Square. This area dates from the 12th to the 17th centuries, and is one of the Kathmandu Valley's UNESCO World Heritage sites. Attractions here include the informative Patan Museum, housed in the palace building, as well as several stone and brick temples and a large water tank. However, Patan is not just a tourist attraction; it's home to local Newari people who have their own language and culture.
Visitors to Kathmandu often stay in the central city (in or around Thamel) and visit Patan on a day trip to see the highlights, but there are some nice accommodations in Patan, and it's less crowded here. Visitors can book a guided tour to learn about Patan's history, or explore independently.
Things to Know Before You Go
Non-Nepali visitors must buy a ticket to enter Patan Durbar Square; there's no gate, but guards will approach travelers to check that tickets have been purchased.
The narrow lanes around the Durbar Square offer other cultural treasures, such as the Mahabouddha Temple, the Hiranya Varna Mahavihar (Golden Temple), Baglamukhi Temple, and Patan Gate.
The Patan Museum offers a wealth of information about the Kathmandu Valley's architecture and religion, and should be an early stop after arriving in the city.
How to Get There
Patan is only 4.5 miles (7.7 kilometers) south of central Kathmandu, but traffic can make it a slow journey. It's easiest to take a taxi, but the one-way road system around Patan Durbar Square means your driver may want to drop you a short distance away. White Lalitpur Yatayat buses travel from Kantipath/Jamal to the Lalitpur bus stand at Patan Dhoka, which is an easy 10-minute walk from Patan Durbar Square.
When to Get There
Early morning is a special time to visit Patan, as worshippers flock to the temples. Saturday is the Nepali day of rest, and while the square is open, many surrounding shops aren't. Patan can get very busy during Newari and other Hindu and Buddhist festivals, such as Rato Machhendranath in May; this is a lively and interesting time to visit, but can get crowded.
Visit Kirtipur
South of central Kathmandu and west of Patan/Lalitpur is Kirtipur, another old Newari town that was once an independent kingdom. It's thought to be one of the oldest settlements in the Kathmandu Valley. It's full of hallmarks of Newari culture, including multitiered pagodas, and has sweeping views of Kathmandu and the mountains to the north.
Read More
Show Less
14 Tours and Activities to Experience Patan (Lalitpur)
Frequently Asked Questions
The answers provided below are based on answers previously given by the tour provider to customers' questions.
Q:
What's the best way to experience Patan (Lalitpur)?
---