Kirtipur Tours and Activities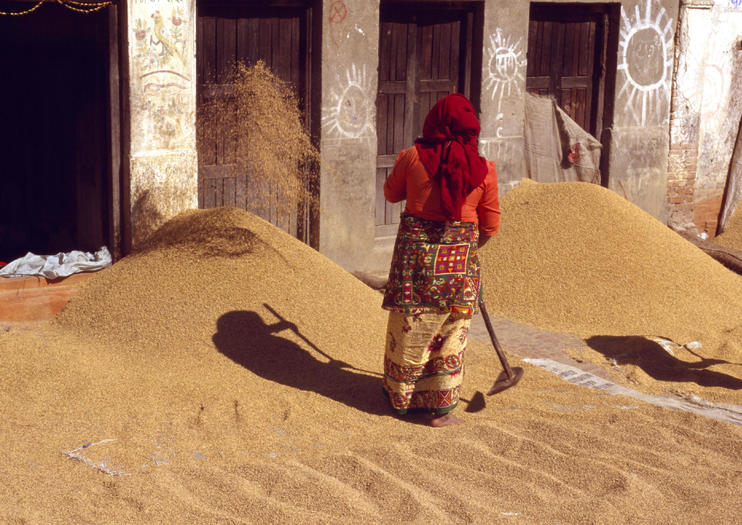 Kirtipur is one of several ancient kingdoms in the Kathmandu Valley that were once independent, but now make up part of greater Kathmandu. It's a prime destination to learn about the Newar people, who are one of Nepal's many distinct ethnic groups and the original inhabitants of the Kathmandu Valley. Come to Kirtipur for exquisite architecture, hilltop temples, and sweeping city views.
The Basics
Located on a hill to the southwest of central Kathmandu, Kirtipur is thought to be one of the oldest settlements in the valley. Wandering around its winding streets feels like walking through a traditional Nepali village, yet Kirtipur offers some of the finest views of sprawling Kathmandu and the hills and mountains beyond. It's full of cobblestone streets, old brick houses with elaborately carved door and window frames, and multitiered pagodas.
Many travelers don't get to Kirtipur as part of a Kathmandu trip, yet it's easy to reach and worth visiting. It can easily reached as part of a longer hiking or biking trip around the southern edges of the Kathmandu Valley.
Things to Know Before You Go
Kirtipur is famous for its Newari cuisine. Carnivores should try the spicy meat curries, while everyone can enjoy bara pancakes or potato and bamboo shoot soup. 

Kirtipur has many beautiful Hindu and Buddhist sites, including the Hindu Uma Maheshwor Temple, the Bagh Bhairab Temple, the Chilancho Stupa, and the Shri Kirti Bihar Buddhist monastery.

Allow two hours of slow wandering to see the sights of Kirtipur.

How to Get There
You can easily reach Kirtipur by local bus from Kathmandu's Ratna Park bus stand or Patan's Lagankhel bus stand. It takes roughly half an hour, longer when the traffic is heavy. Most visitors will find it easier to get a taxi, as drivers around central Kathmandu know the way. Buses and taxis both stop on the main street at the bottom of the hill; walk up hill to reach the historic part of town.
When to Get There
There's never really a bad time to visit Kirtipur. For clear Himalayan views, visit between November and February. If you want to enjoy some authentic Newari food while in town, time your visit around lunch or dinner time.
Cycle to Chobhar
Just to the south of Kirtipur is the lovely village of Chobhar. Although the development of Kathmandu is advancing, there are still fresh green rice fields here, as well as the Chobhar Gorge and the Chobhar Caves. Active travelers will enjoy hiring a bike from Kathmandu or Patan and cycling to Kirtipur and Chobhar in a day.
Read More
Show Less
0 Tours and Activities to Experience Kirtipur
---