How to Spend 3 Days in Granada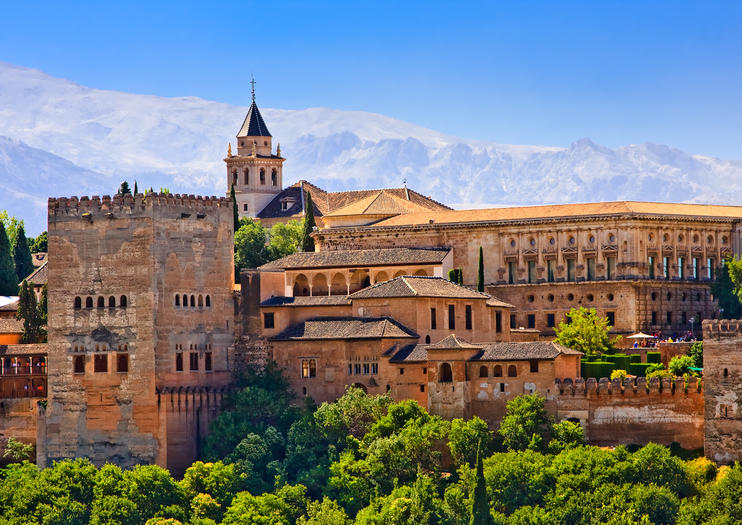 Located at the foot of Spain's Sierra Nevada mountains, Granada is famous for its medieval architecture, including the impressive Alhambra complex. A three day trip offers plenty of time to take in the sights and enjoy the city's bustling modern center as well as nearby attractions. Here's how to spend three days in beautiful Granada.
Day 1: The Amazing Alhambra
Set aside most of the day (and book your tickets well in advance) to explore this stunning UNESCO World Heritage Site, one of Spain's most visited monuments. Built by Moorish kings in the 13th century (and added to by Christian monarchs in later centuries), the Alhambra boasts architecturally significant buildings as well as gardens full of lovely pools and sweeping views. 
Take a guided tour to learn about the history and architectural significance of buildings like the Nasrid Palace, which is often considered Europe's most magnificent Islamic building, and the Court of the Lions, renowned for its graceful marble columns and lion fountain. After visiting the complex's many buildings, spend some time in the Generalife gardens, a beautiful retreat for Grenada's kings full of abundant flora, lovely courtyards, and stunning water features, all overlooking the city. Lastly, head downhill to the many outdoor restaurants situated along the Darro River.
Day 2: See Granada on Foot
Granada's rich history is best experienced by wandering through its timeless streets. Exploring the old Muslim quarter, the Albaicin, is like stepping into the city's Arab past: Mosques and Moorish villas line steep, cobbled alleys, and the scent of jasmine fills the air. Climb to the Mirador de San Nicolas plaza for city views, then relax at El Banuelo, an 11th-century bathhouse. 
Wind your way south, into the more modern parts of the city, to see Granada's imposing Gothic-Renaissance cathedral and the flamboyant Royal Chapel beside it. On the outskirts of town, you'll find Sacromonte, a hillside area full of cave dwellings that were once inhabited by gypsies and now host flamenco shows. Visit in the evening to catch a show with a traditional Andalucían dinner, and if the music inspires you, sign up for a flamenco dance lesson so you can master some simple moves.
Day 3: More Architectural Gems and Nearby Sights
Complete your architectural tour of the city with stops at the Monastery of San Jeronimo, a Gothic-Renaissance treat, and the church at the Cartuja Monastery. The latter was founded by the memorably named Christian warrior El Gran Capitán and is a baroque wonder, complete with an extravagant sacristy and a beautiful cupola. Literary buffs will also want to see Huerta de San Vicente, the house where Federico Garcia Lorca wrote some of his masterpieces. 
Alternatively, book a day trip to the snowy Sierra Nevada mountains or the lush Alpujarras valley.  You can also head to Córdoba, which is a little over two hours by car from Granada, to explore its Moorish monuments and stroll along the narrow alleyways and cobbled streets of its Jewish quarter. On your last evening in Granada, head back into town to enjoy the city's lively tapas circuit. 
Read More
Show Less
---