Palancar Reef Tours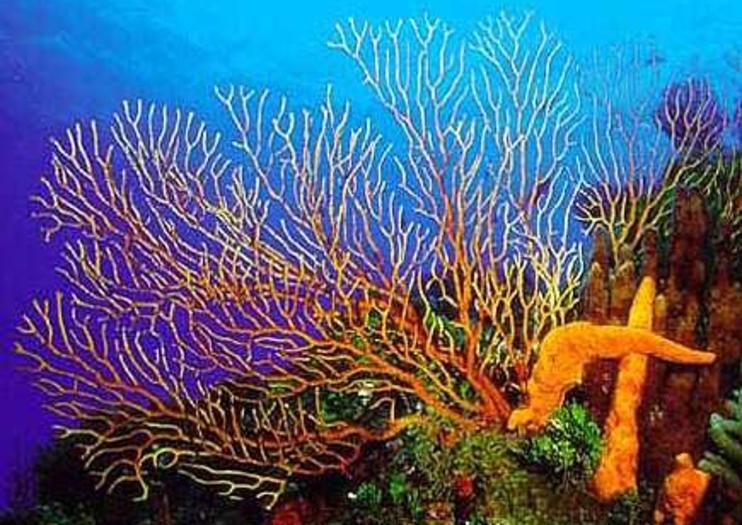 The star attraction of Cozumel Reefs National Park (Parque Nacional Arrecifes de Cozumel), Palancar Reef is a rich underwater landscape ideal for snorkeling and scuba diving. Aquatic species thrive amidst these colorful corals, including sea turtles, rays, nurse sharks, barracudas, moray eels, and a kaleidoscope of colorful fish. 
The Basics
A snorkeling or scuba diving excursion is one of the best way to experience Palancar Reef, allowing you to see the area's robust wildlife and varied coral structures. Some diving and snorkeling tours visit Palancar along with nearby Columbia Reef and El Cielo marine park—a sandy, starfish-filled expanse of blue Caribbean ocean. Other excursions combine snorkeling with a sailing trip or island beach party. Most tours leave from the marina in downtown Cozumel, Palancar Beach (Playa Palancar), or from your hotel pier, while some excursions include round-trip transportation from Playa del Carmen. 
Things to Know Before You Go
Palancar Reef is a must-see attraction for wildlife lovers, families with kids, snorkelers, and scuba divers. 

Remember to bring sun protection, a swimsuit, and plenty of water. 

It's a good idea to wear a wetsuit or rash guard while diving or snorkeling to protect against the sun, jellyfish, and rough coral surfaces. 

Be careful not to touch or disturb the wildlife. 

Evidence of dive certification is required to participate in certified dives. 

How to Get There
Palancar Reef is located off the island of Cozumel near Mexico's Yucatan Peninsula. The closest access to the reef is Palancar Beach, a laid-back public beach close to the intersection of Avenida Melgar and the Costera Sur. Taxis, car rentals, and motor scooters are the most popular ways to travel on the small island of Cozumel. 
When to Get There
You can visit Palancar Reef year-round, but it's busiest from December through April, when the weather tends to be sunny and warm. There are fewer crowds during hurricane season (May through October), but be sure to check the weather for storms.
Must-See Dive Sites at Palancar Reef
While snorkelers typically visit the shallowest parts of Palancar's coral reefs, scuba divers have several world-famous spots to explore. The Palancar Caves are probably the most famous dive site, with huge brain corals and swim-through tunnels. Palancar Horseshoe is another massive formation of huge corals. Less experienced divers can visit Palancar Gardens, a shallower spot with mellow currents.
Read More
Show Less
11 Tours and Activities to Experience Palancar Reef
Day Cruises
Sail the shimmering sea on a glass-bottom boat and snorkel at specular reefs off the coast of Cozumel on this half-day guided tour of the National Marine Park. At El Cielo, named after heaven itself, marvel at the sea stars that decorate the sandy ocean floor. Float beside sea turtles at Columbia Reef then plunge into the crystal clear waters of Palancar Reef to discover fascinating fish, nurse sharks, and colorful coral reefs. Between sublime snorkeling stops, refresh with complimentary beverages as the warm sun soothes your skin on this unforgettable ocean odyssey.
4 hours

Free Cancellation

Taking safety measures
Learn More
4 hours

Free Cancellation

Taking safety measures
---
Nature and Wildlife
Set off for a great adventure to the caribbean on a Glass bottom boat and admire the spectacular marine life in the most incredible Cozumel snorkeling tour, explore the caribbean sea and its underwater treasures while you snorkel at 3 of the most amazing reefs and marine attractions in Cozumel including the magical El Cielo Beach. PLEASE NOTE: El Cielo Beach has recently open its waters to public for a limited time, don't miss your chance to visit one the most amazing places on the caribbean!
4 hours

Free Cancellation

Taking safety measures
Learn More
4 hours

Free Cancellation

Taking safety measures
---
Half-day Tours
Customize your time on the water off Cozumel with this private boat charter. Choose where you'd like the captain to take you (depending on conditions and weather) and if you'd like to focus on beach-hopping, snorkeling, fishing, or just hanging out. Scuba diving is welcome for certified scuba divers only. All equipment for water sports included, as well as beer, nonalcoholic beverages, and snacks.
---
Scuba Diving
Our Divemaster Raymundo has been diving the Cozumel Marine Park for over 20 years with more than 14,000 dives. And yet, Ray is so excited to scuba dive that he still acts like its the first time he's seen a shark or an eagle ray. We offer 60+ minutes of bottom time and a fast, shaded, comfortable boat.
---
Snorkeling
Enjoy a hassle-free excursion to some of Cozumel's most striking natural attractions during this comprehensive full-day trip. Let the professionals deal with the day's logistics while you relax with a cocktail in the shallows of El Cielo Beach, snorkel at the Palancar Reef off Cozumel, and visit Arrecifes de Cozumel National Park.
4 hours

Free Cancellation

Taking safety measures
Learn More
4 hours

Free Cancellation

Taking safety measures
---
Scuba Diving
Our expert staff will get you comfortable in our private pool before taking you to the reef. Once you are ready we head to the boat and go diving ont he amazing reefs of Cozumel!
---
Snorkeling
If you want to see all the beauty of the reefs of Cozumel, this is the trip for you. On our daily trips we make 3 stops to snorkel at all the best reefs. We supply all snorkel and safety equipment as well as beverages, water, soda, and beer, plus fresh local fruit and a great time. We also give free pictures of your trip which you can download from our Facebook page. We take great pride in making all guests feel safe and comfortable while in the water. Even if you have never snorkeled before or are a experienced snorkeler we can make your trip an excellent one.
---
Day Cruises
Experience a side of Mexico rare to visitors on a sailing tour off the coast of Cozumel. After an intimate sailing lesson on a fully-equipped charter, your guide ensures you have plenty of free time to swim and snorkel in the clear Caribbean waters. Snorkeling gear, water, snacks, and post-swim beers are included for your comfort and convenience.
---
Scuba Diving
Our instructors combine for over 50 years of scuba instructing experience. We are the #1 SSI training facility in Cozumel.
---
Nature and Wildlife
Diving and snorkel center with 30+ years of experience and many repeating customers (which talks about the high quality of our services). Our services include drinks, snacks, lunch, fruits, full equipment, and all the care it requires during the tour. You only worry about not missing any marine wonder. We offer 2 TANK dives at our comfortable yacht, we go to 2 different reefs where you can dive for as long as you can. You will be able to decide with our guides which reefs to visit. We depart from the ferry pier and return there.
3 to 4 hours

Free Cancellation

Taking safety measures
Learn More
3 to 4 hours

Free Cancellation

Taking safety measures
---
Nature and Wildlife
Enjoy heaven on earth surrounded by starfish, crystal clear waters, and beer!! We have 30+ years of fantastic service. Our tour includes expert guides, snorkel equipment with full service, music, drinks, snacks, guacamole, fruit, and lunch (can be ceviche). Tell us if you want a special drink and we will add it for a small extra. We follow certified health measures, everyone wears face masks, spaces are cleaned constantly and our spacious boat allows you to keep a safe distance. We let you have as much fun as you want at each of the 3 locations we visit during the tour. Palancar and Columbia reefs are the 2 greatest reefs at Cozumel, with giant corals and filled with marine life.
5 hours

Free Cancellation

Taking safety measures
Learn More
5 hours

Free Cancellation

Taking safety measures
---
Frequently Asked Questions
The answers provided below are based on answers previously given by the tour provider to customers' questions.
Q:
What's the best way to experience Palancar Reef?
---