Things to Do in Canterbury
Located in the middle of the South Island, Canterbury is the largest region in New Zealand. Bordered by the Southern Alps on one side and the Pacific Ocean on another, popular destinations in the area include Christchurch, Kaikoura and Hanmer Springs, just to name a few. Home to more than 300,000 people, Christchurch is New Zealand's second-largest city. Its location makes Canterbury's numerous towns and villages easy day trips.
Whereever you go, you'll have no trouble keeping busy in the Canterbury region. See New Zealand's highest peak, Aoraki Mount Cook, go wine tasting in the Waipara Valley or whale-watching in Kaikoura. Then there's skiing, mountain biking and hiking. Or take the rare opportunity to do nothing but relax in the thermal pools at Hanmer Springs.
Read More
Show Less
---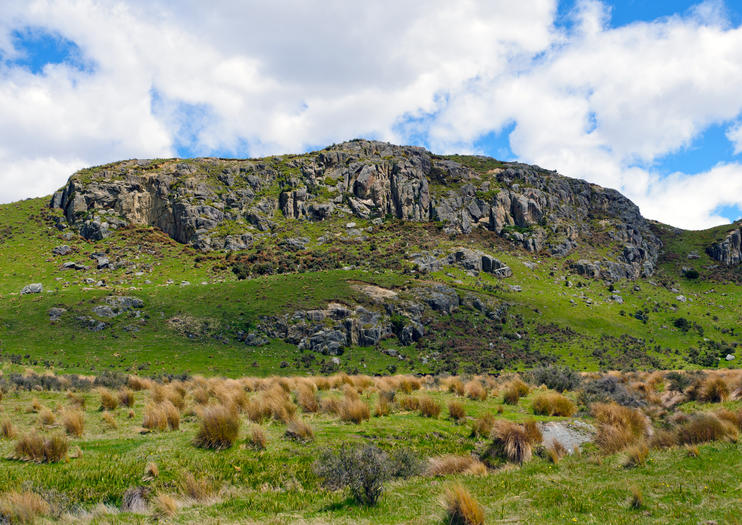 Even with the dozens of landscapes which were used while filming the Lord of the Rings trilogy, the site that was arguably the most spectacular was the soaring city of Edoras. Built on top of Mt. Sunday in a remote region of Canterbury, even the crew said they were taken aback by the beauty and serenity of the site.
For those who are traveling around the South Island of New Zealand, Mt. Sunday is about 30 minutes away from the mountain town of Mt. Potts. During the winter there is a ski resort here where skiers are transported by snowcats, and during the rest of the year there is a small outpost with a restaurant, a cattle farm, and a lodge. Even though it's only two hours from Christchurch, these upper reaches of the Rangitata Valley are shrouded in a refreshing emptiness. Given the beauty of the remote location and the fame it received in the movies, many of the Lord of the Rings tours from Christchurch make a visit to the out-of-the-way mountain.
Read More
Show Less
---
Things to do near Canterbury