Things to Do in Aegean Coast - page 2
---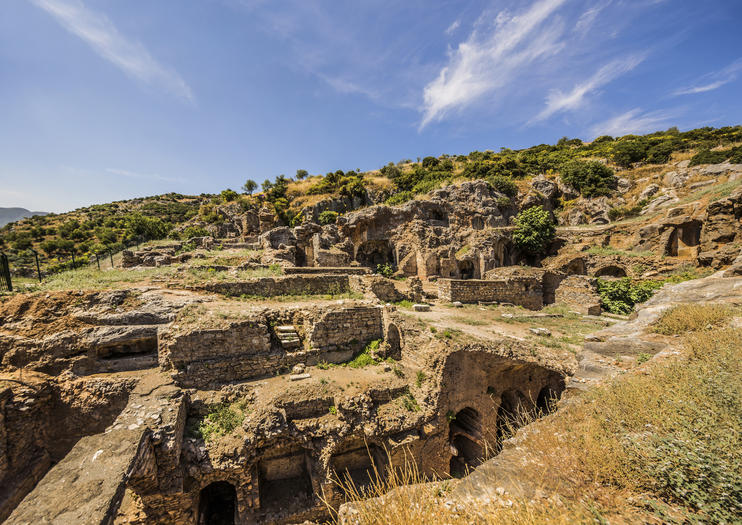 The story surrounding the Cave of the Seven Sleepers recalls the story of a several young men who sought refuge in a cave out outside Ephesus to escape persecution under Decius, roughly around year 250. Indeed, this courageous group refused to obey the greedy king, which had forced his entire kingdom to worship idols he himself selected, and chose to flee their homeland and pursue their faith in God instead. They woke up some odd 200 years later, only to find out the world had completely changed and Ephesus had become a place of freedom for all Christians. They all died a natural death many years later and were all buried in the cave in which they had slept for so long. The grotto was quick to become a major pilgrimage site, and several people asked to be buried there along with the Sleepers over the following centuries.
Read More
Show Less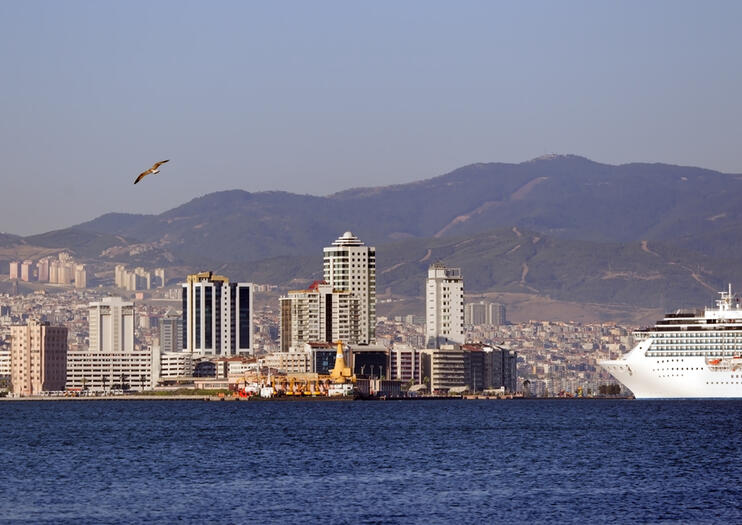 Sitting on the coast of the Aegean Sea, Izmir is Turkey's third largest city and second largest port. Once known as Smyrna, its history goes back to around 3,000 B.C. Today, Izmir is a modern city with a European feel that serves as a jumping off point for visits to nearby Ephesus, Pergamum and Asclepion.
Arriving in Izmir, you'll dock at Alcansak, about a 20 minute walk from Konak Square – the center of town. If you don't feel like walking, taxis are also available outside the terminal. A one-way trip should cost around 12-15 Turkish lira. The terminal is also about a 5 minute walk from the upscale Alcansak neighborhood, which offers plenty of shopping and dining opportunities. .
Another option is to join the city's hop-on hop-off bus sightseeing tour, which passes right in front of the port every thirty minutes. .
Read More
Show Less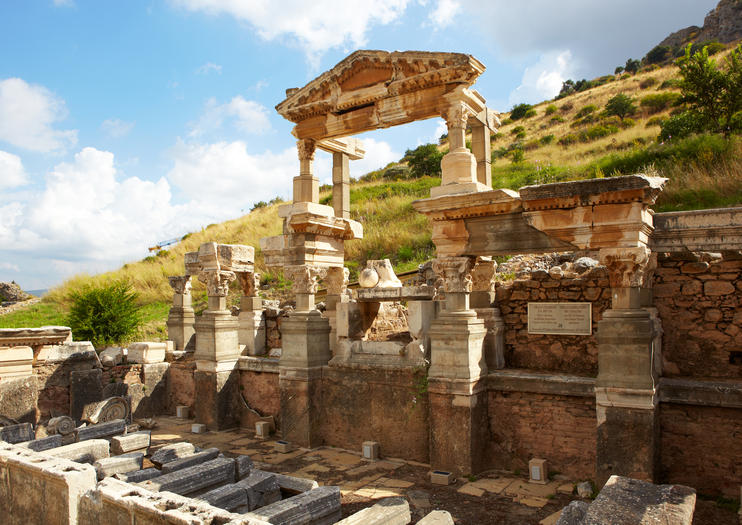 The Fountain of Trajan is a building in the ruins of Ephesus in Turkey that was built in the 2nd century AD. It is a two story building that was constructed in memory of the Roman Emperor Trajan. There was once a giant statue of Trajan and a pool with water flowing from beneath him. The statue was created with Trajan's left foot on the ground and his right foot on a ball that represented the world. Trajan ruled during the height of the Roman Empire, and showing him standing on this ball was meant to represent him as the ruler of the world. The left foot of the statue can still be seen today.
The ornate facade of the building includes Corinthian columns and Composite columns, which were a combination of Corinthian and Ionic columns. The pool was approximately 66 feet by 33 feet and surrounded by columns and statues of Dionysus, Satyr, Aphrodite and the family of the Emperor. These statues are preserved in the Ephesus Museum.
Read More
Show Less
---